Mijas Pueblo, Spain 2024 october 17-19
People who follow their hearts create BETTER businesses.
EARLY BIRD €2 999 – invest in your health – valid until 230221.
It is an incredible opportunity to give your HEALTH full attention with daily martial arts training, daily treatments, mental training 2 times a day and special diet – for €2999.
We invite you to come with us to beautiful Mijas Pueblo in Spain for three days to strengthen your health through the life lessons of martial arts and unifying mental training. We want to take you to live in the place we fell in love with; beautiful MOUNTAIN by the sea outside Malaga. It is a wonderful place to let your body and soul be cared for, energized and balanced. MOUNTAIN is a training and health center with many years of knowledge and coaches in martial arts and higher energy. They have a food center that grows its own herbs and prepares its own balanced dishes. We feel it enhances the whole experience when the food becomes the medicine of life and the medicine is Mother Nature's naturally grown herbs.
During one week, you will receive daily martial arts training and mental training with a deeper mapping on the first day. There you will receive information about the martial arts and its structure, as well as having your/your energies determined and any imbalances you may have. Based on that, your individual program for recovery is established.
The program includes COACHING 30 min (note: adapted to your unique needs). The COACHING becomes a recovery for the mind, body and soul, and renews the skin, strengthens your system to create long-term health.
In the morning and afternoon/evening we have martial arts and meditate together with a focus on strengthening and getting flow in our energy system. It is beautiful and inspiring to practice martial arts down on the long golden beach in the morning, as well as up in the height from the center at sunset.
It is a training camp of three days with rest, being, physical ACTIVITIES, nutritious diet, health consultation by a HEALTH COACH and conversations between us about creating routines to support one's health at home. Of course, you also have the opportunity to have your own time for sunbathing, walking, swimming in the sea and pool. There is also the possibility of additional training during the day with the world champions.
In the evenings, we are treated to unique northern lights with magical works in the sky. It is voluntary to enjoy.
We also arrange a voluntary excursion, at cost price, to the VALLEY for those of you who are keen to reflect and find more harmony in your life.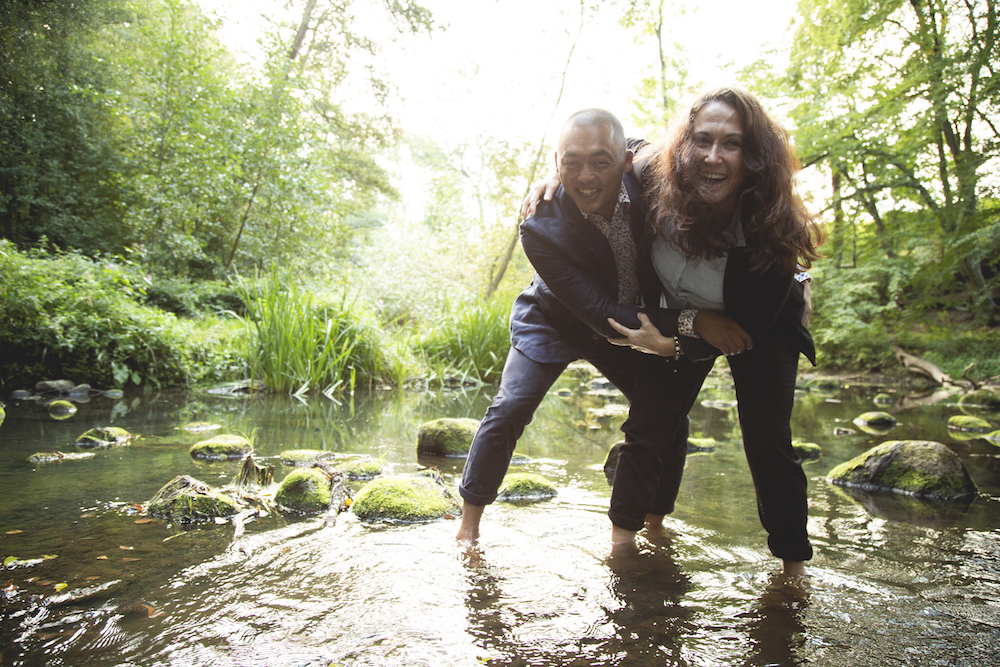 2 nights – in a SINGLE GOLDEN room
There is the possibility of a DOUBLE room for an additional fee.
Daily awareness consultation with support in research
Daily FUN CALLS
Transfer from and to airport
ADAPTED diet
Free WATER
Lectures by world champion, martial arts and mental training
Yoga, meditation, relaxation on the MOUNTAIN morning and evening
The network with support in daily routines after returning home
Process program
Flight to and from Malaga, Spain (we support you so you can fly together)
Voluntary excursion to ISLAND (at cost price)
If you want to extend your trip, we are happy to help with places, destinations and hotels.
Jonas Fröjd
Creative Entertainment Officer C.E.O
Coach
Alisa M
Professional healer
Life Philosopher
Beachhouse Villas, Mijas Pueblo
EARLY BIRD includes 3 coachmeetings tom 23.05.28 (valued €499)
€2 900/person in single room – ADDITIONAL €299/person in double room
Registration fee: €299 to guarantee your place. The fee is binding. This is due to strict booking and cancellation rules at the centre.
Last booking day september 1, 2023
Did you know that 80% of your results depend on your mental strength? With Mindkicker you build your physical, emotional and mental strength, which is also measured digitally so that you make better decisions. As a Mindkicker, you believe in energy, wisdom and commitment and you believe in the higher purpose. You want to contribute to the world reaching the 17 global goals, because you know you can do smarter business and cooperate with Mother Nature, at the same time.